Angel Mural - Las Vegas, NV
Angel Mural: This beautiful angel mural was a gift from a son to his mother, living in the lower level apartment in his home. The Japanese mother loved angels and butterflies. The face is somewhat Asian, and I added the Japanese butterflies - 4 in front of her face, and one in her hair. We mixed a blue paint to frame in and set off the living room mural, and even matched a taupe color on an adjacent wall to make the whole area looked joined and purposeful.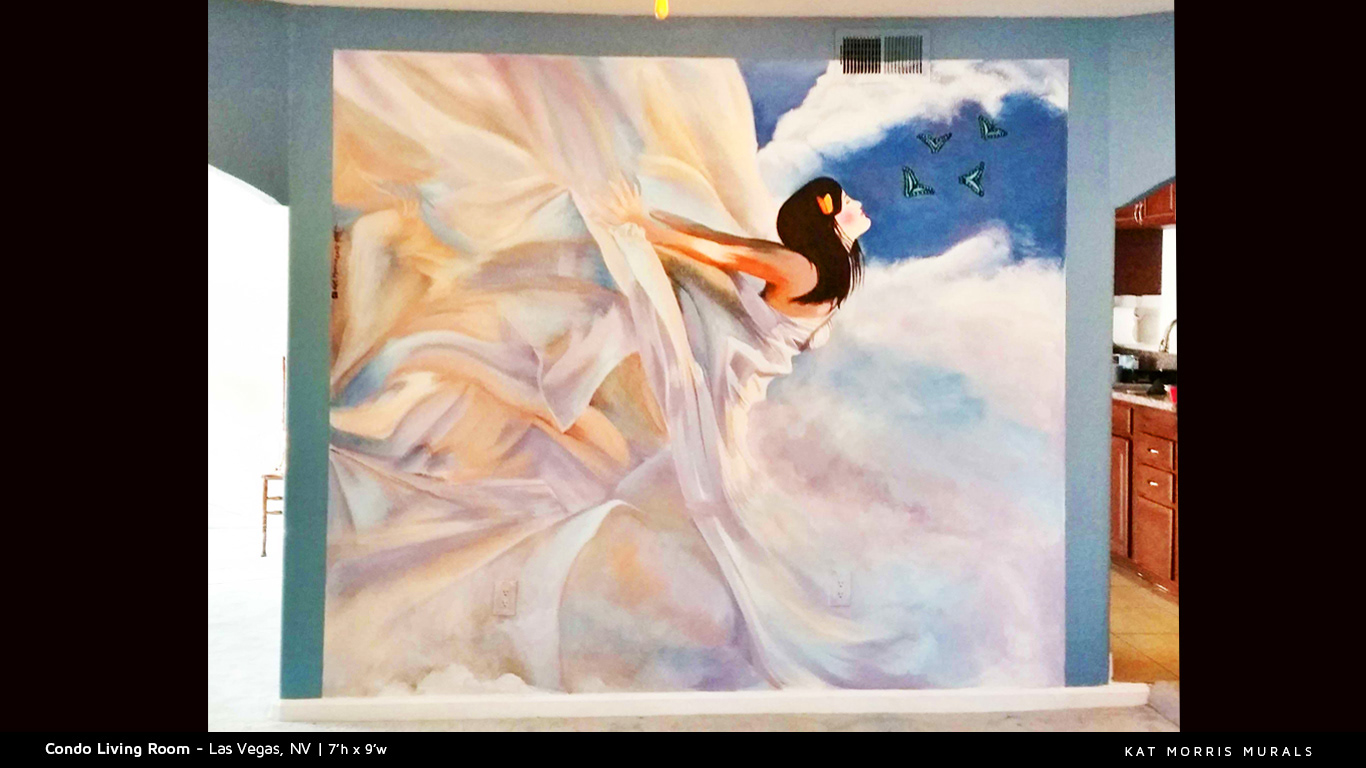 Angel Mural - End of day 2, right before "the reveal" to the homeowners.
Angel Mural: The son, left, hired me, and flew me across the country to paint this mural for his mother. This was the first time they had seen the mural completed.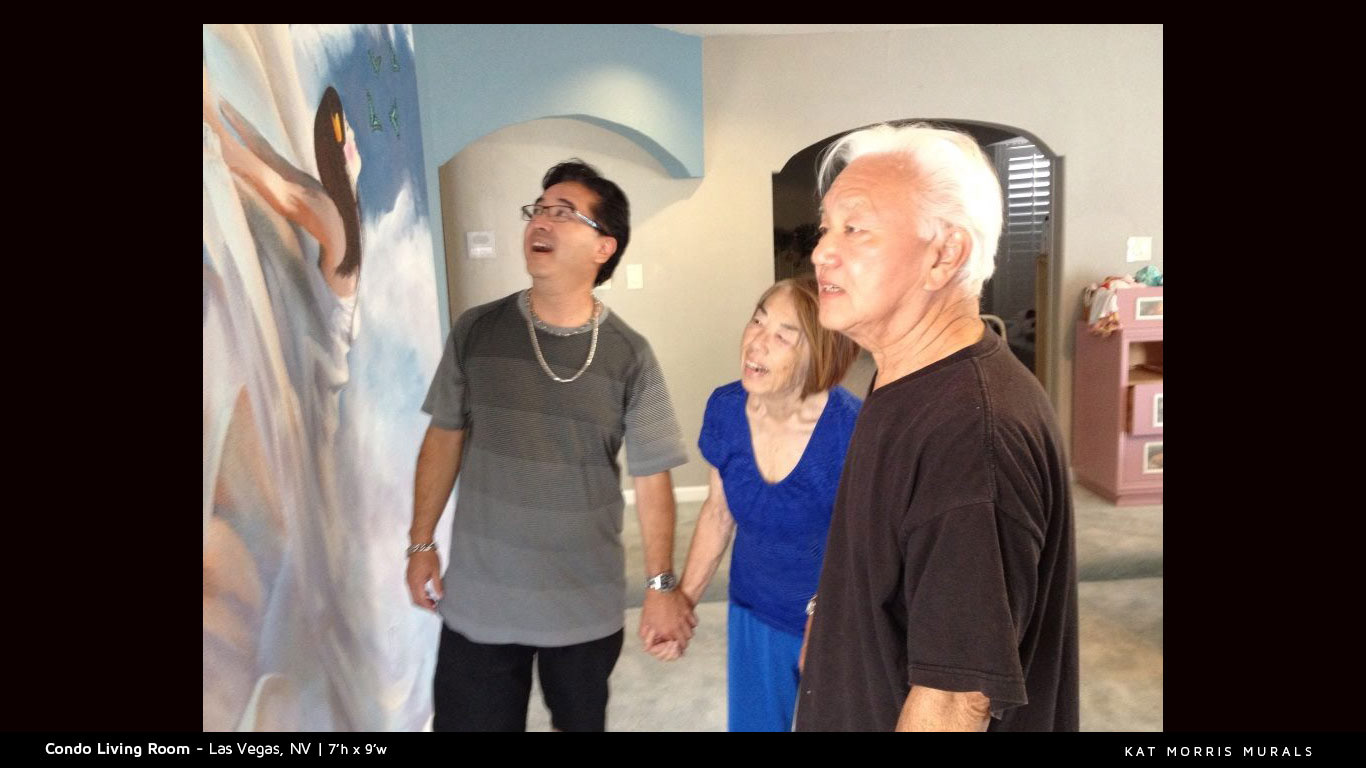 Angel Mural: Getting a closer look.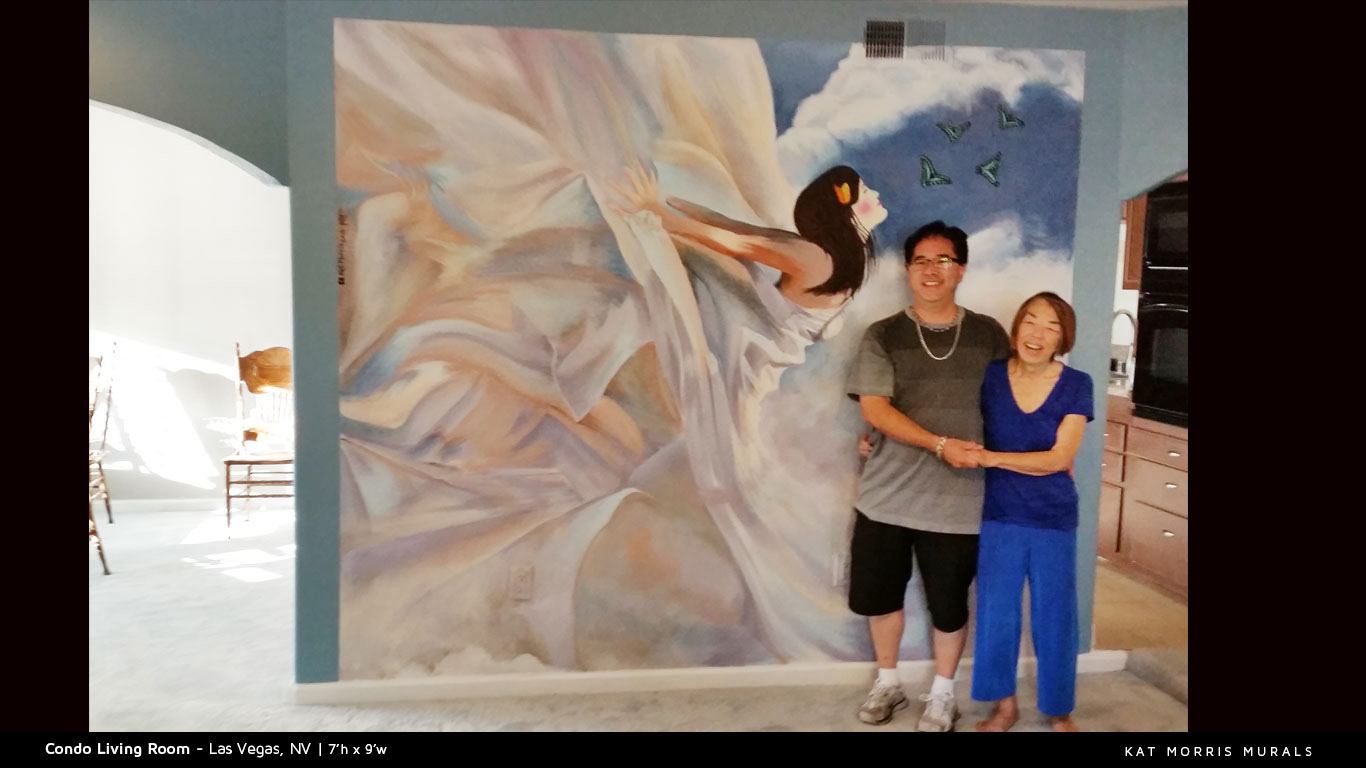 Angel Mural: a grand gift from a son to his mother.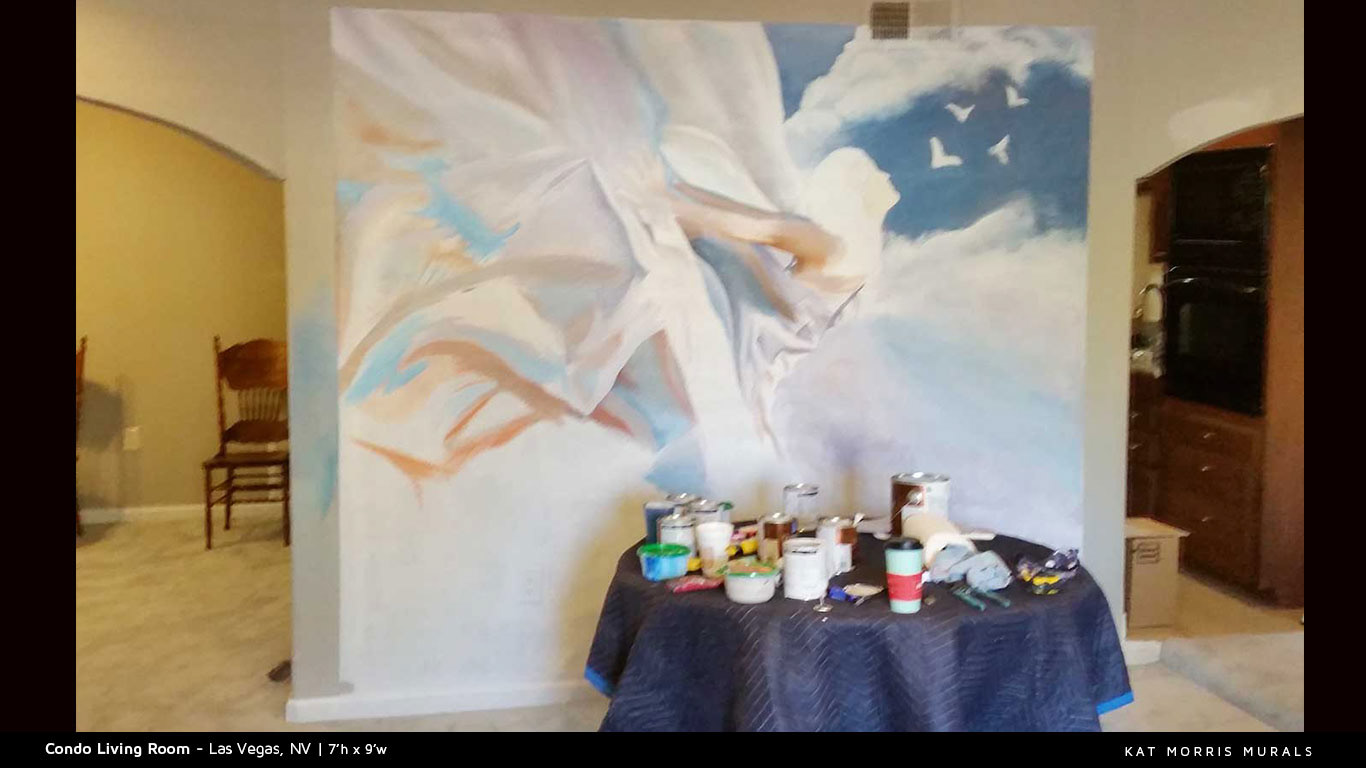 Angel Mural: end of day 1. Note the taupe color on the wall. You can see where we were testing blue colors (left) and taupe colors (right) for the final completed mural area.
Angel Mural: Before picture.