Church Murals - Brainerd Presbyterian Church
A praise and worship mural for the choir room and a Wailing Wall mural for the entrance to the church were painted in 2009 for Brainerd Presbyterian Church in Chattanooga, TN.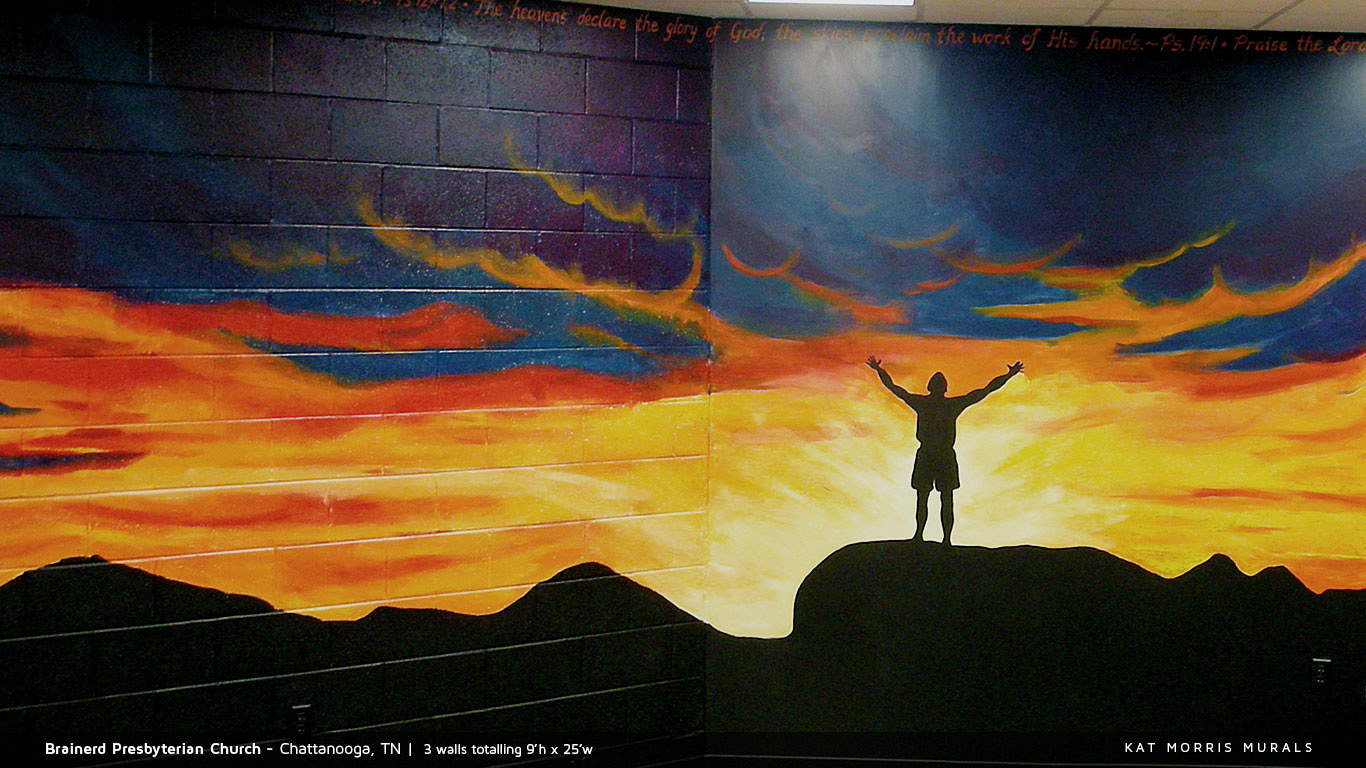 Choir Room Mural - This church mural actually covered 3 walls with the sky, completely changing the ambiance in the room. Scriptures are painted in as the border at the top of the mural.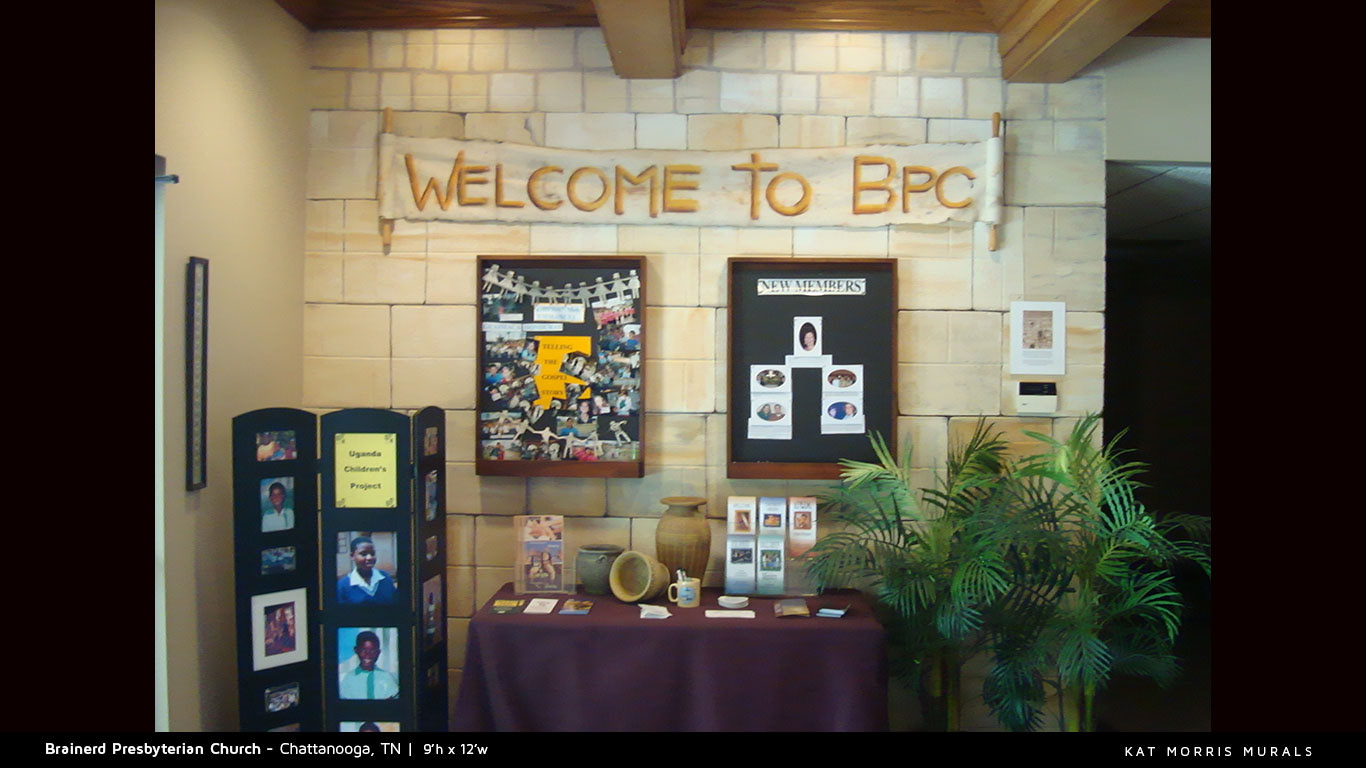 Wailing Wall Mural: This mural was painted to look like part of the wailing wall for the entrance to the church. To the right, over the thermostat, is an explanation about the wailing wall to church visitors.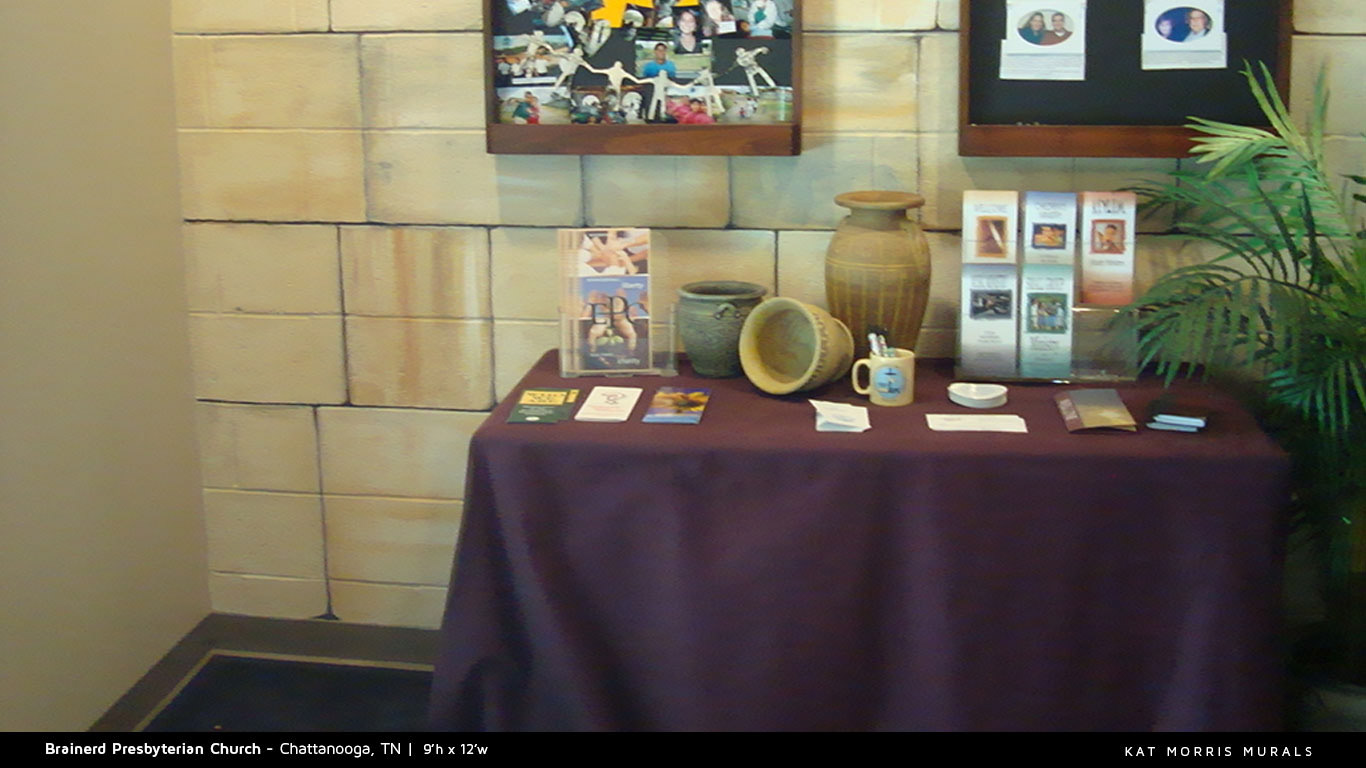 Closeup of the wailing wall mural.