Wraparound Mural - Microscope cabinet
The wraparound mural painted onto the microscope cabinet for Ringgold Elementary School in Ringgold, GA was inspired by 5th graders. I asked the 5th grade teachers to have any students that wanted to draw me a picture of what they considered science to be. It is from those ideas, using my son as the student in it, that this super fun custom painted cabinet came.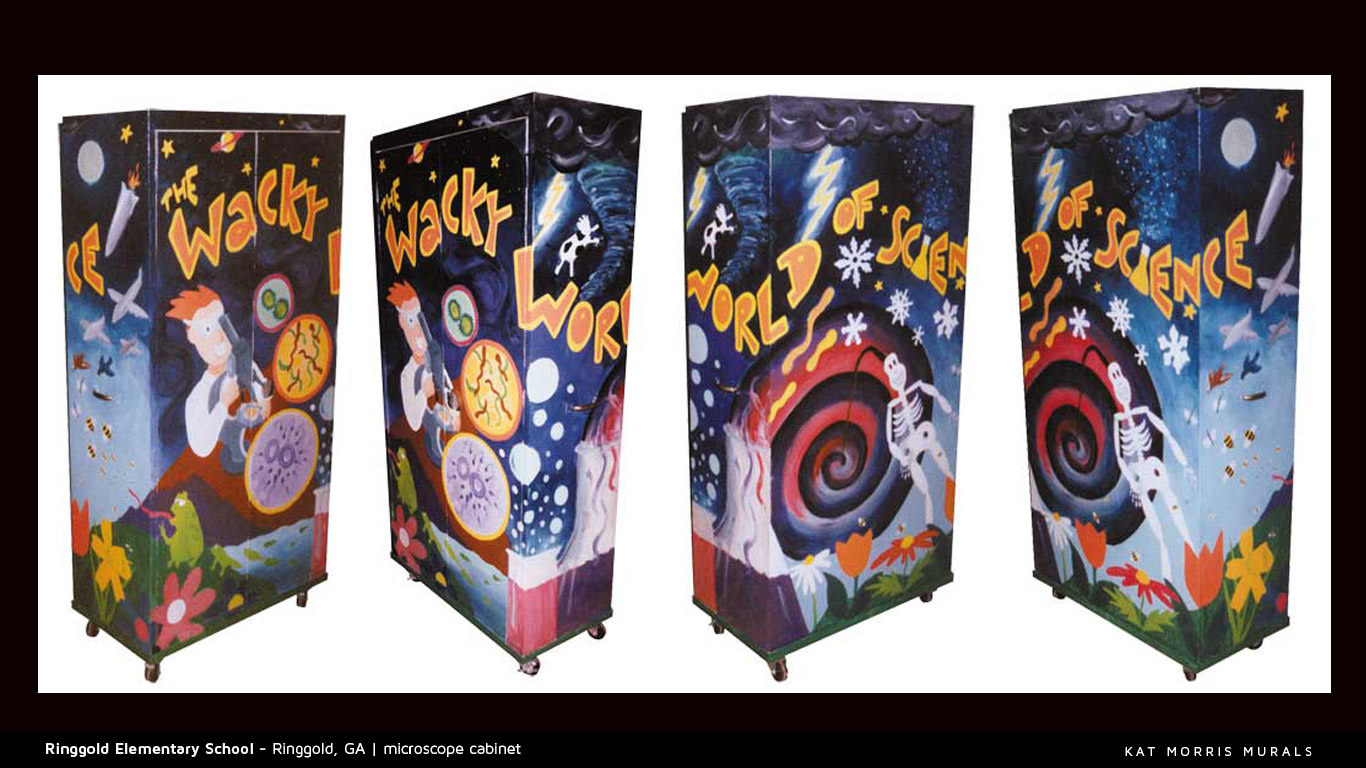 Wraparound mural with a science theme, painted directly on a microscope cabinet.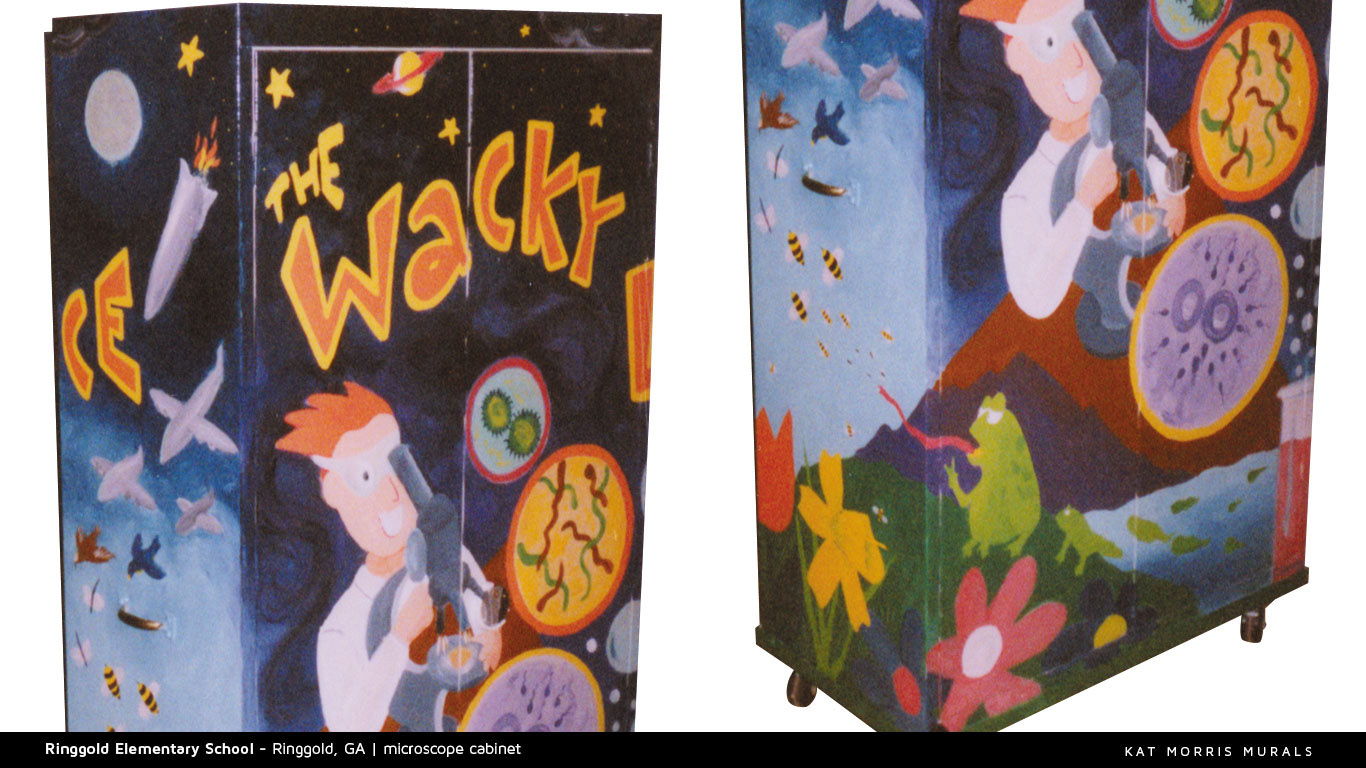 Wraparound mural closeup: You can see many fun things morphing from one thing to another in the closeups of this custom science mural. Themes used include astronomy, biology, aviation, weather, the solar system, botany, geography.

Note how one kind of science morphs into another. My son, a 5th grader at the time, insisted that the wraparound mural had to include a flying cow somewhere!
The back side of the cabinet even has a skeleton to represent anatomy. The large spiral is a representation of a black hole. Note the wraparound mural also goes from night or stormy sky to blue day sky.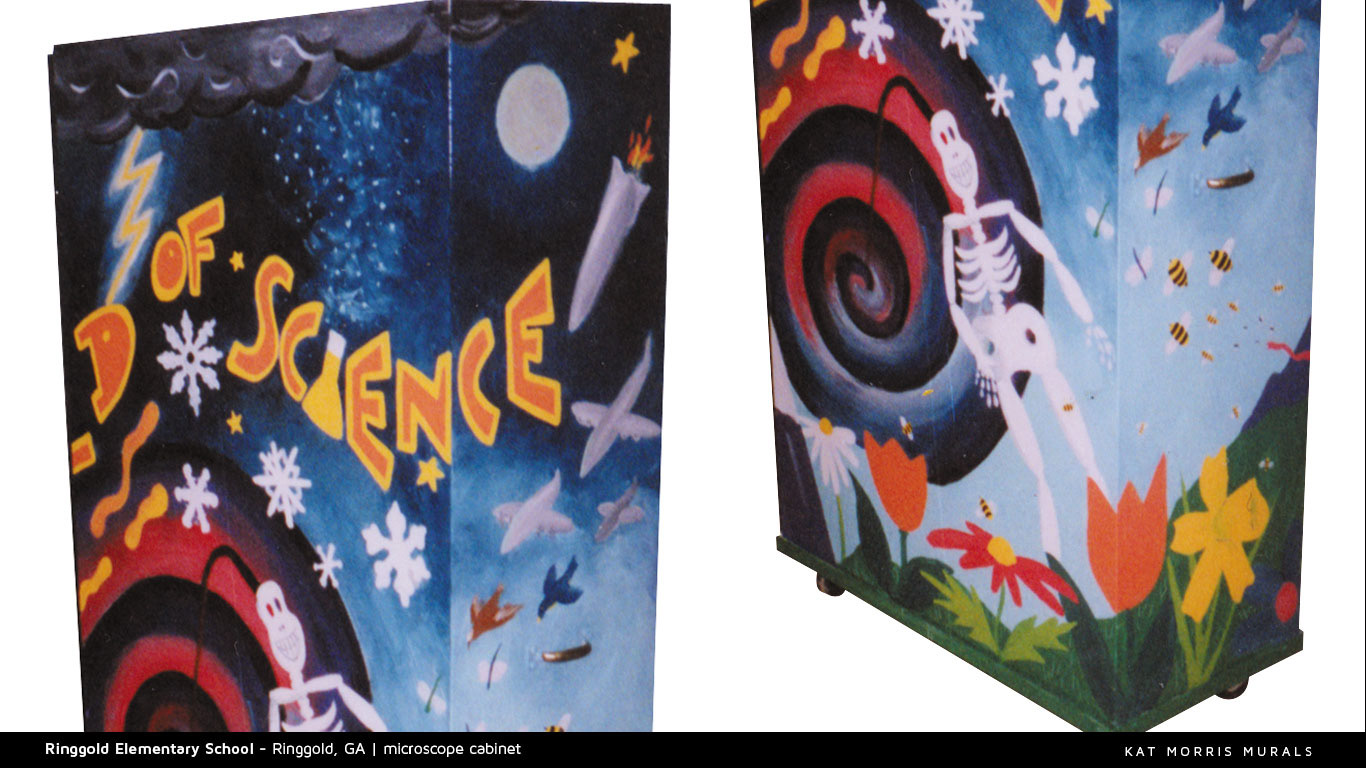 Fun and colorful typography was also used in the wraparound science mural, painted directly onto the microscope cabinet.