Dentist Mural - East Hamilton Dental, Chattanooga, TN
A mural does wonders for any space, and these dental murals are no exception. In the area that Dr Allen Meyers uses, his patients see the grayscale mural of the dentist of yesteryear. Once seated, an Uncle Sam mural is visible in the booth nearby. And each of 3 booths have a 3'h tooth painted with the hygienist's name who works that booth.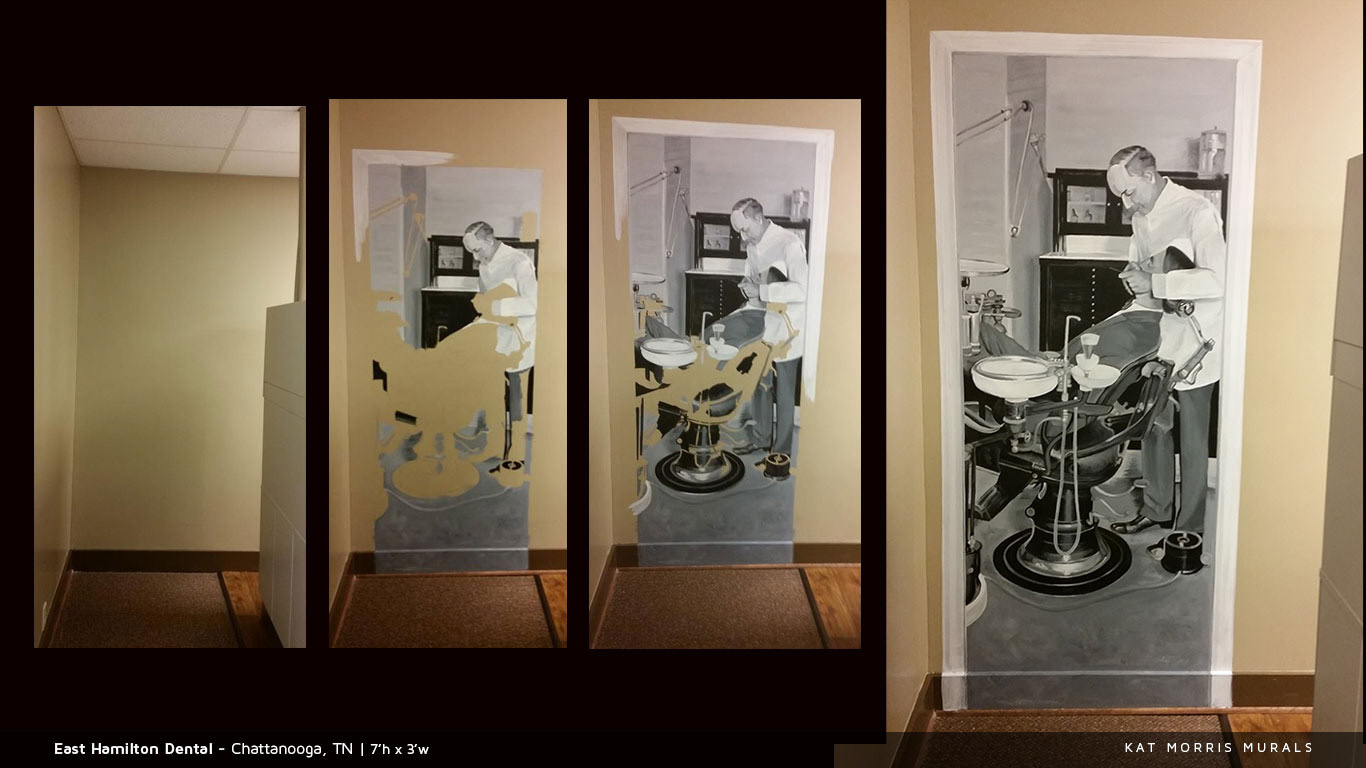 East Hamilton Dental Murals - dentist mural: Grayscale mural of a 1950s dentist as looking through a doorway.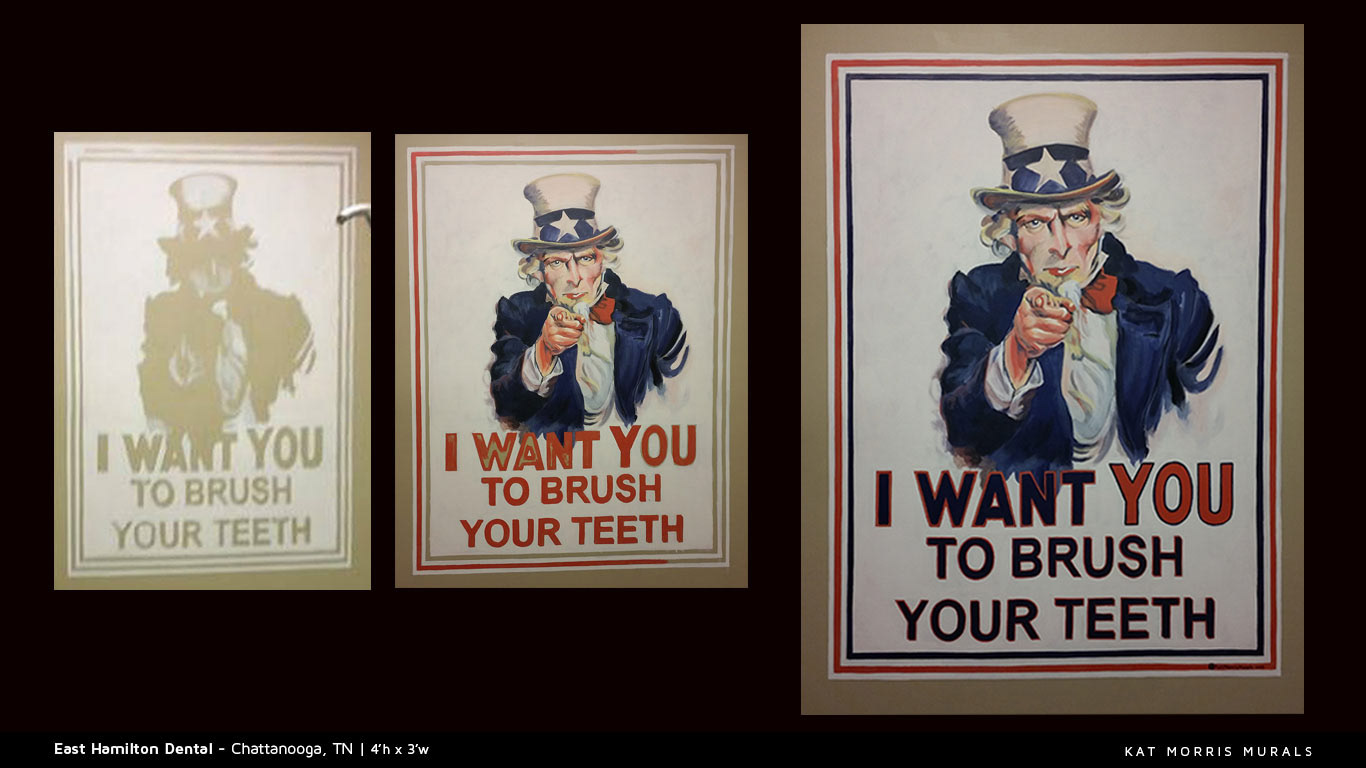 East Hamilton Dental Murals - Uncle Sam Mural: This familiar image of Uncle Sam wasn't available in poster form large enough for the dentists, so they asked me to paint it directly onto the wall 4'h x 3'w.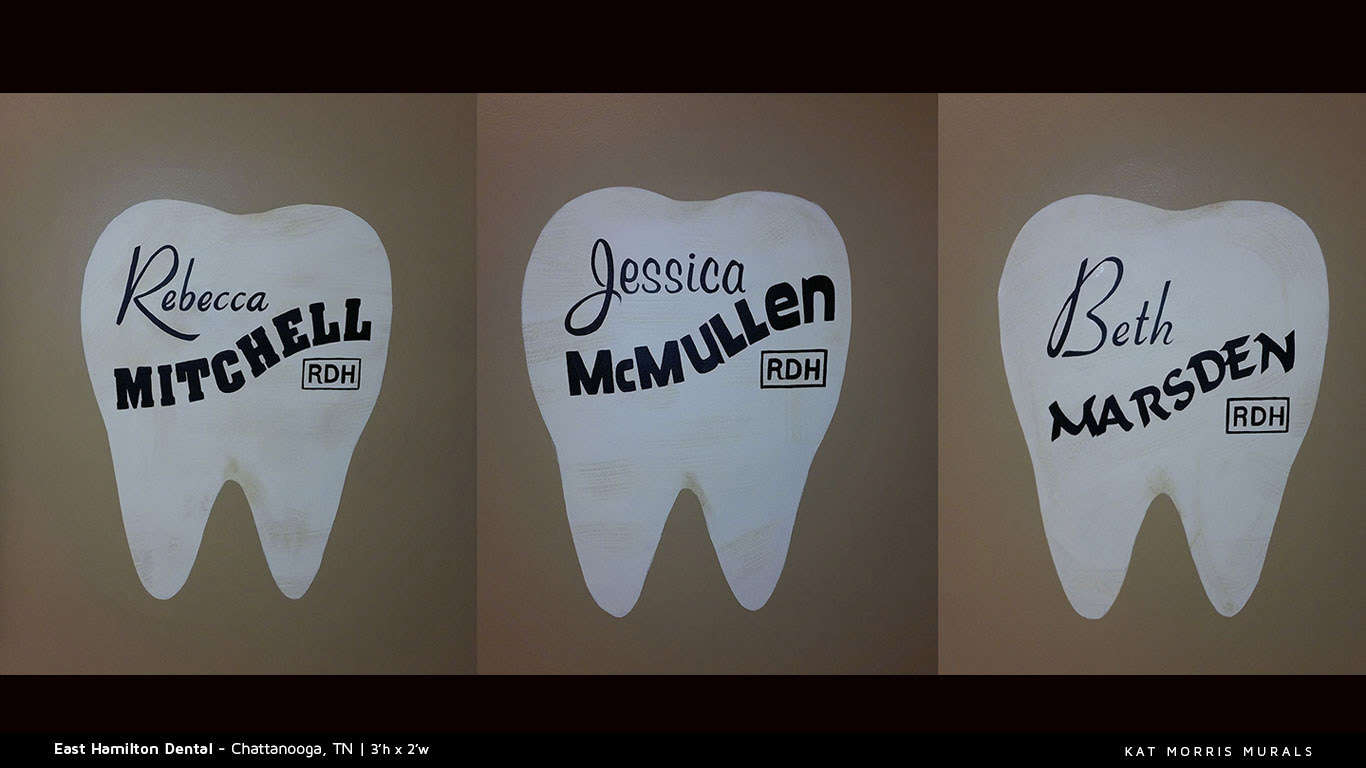 East Hamilton Dental Murals - Tooth Murals: These tooth murals were customized for each dental hygienist's booth.