Inspired Arabians facility murals
A fairly new facility for boarding Arabian horses needed a barn mural - something on the side of the barn that's visible as you drive up a small hill onto the grounds of the facility. Later, I also painted two mural panel boards to emulate a stacked stone fireplace and insert.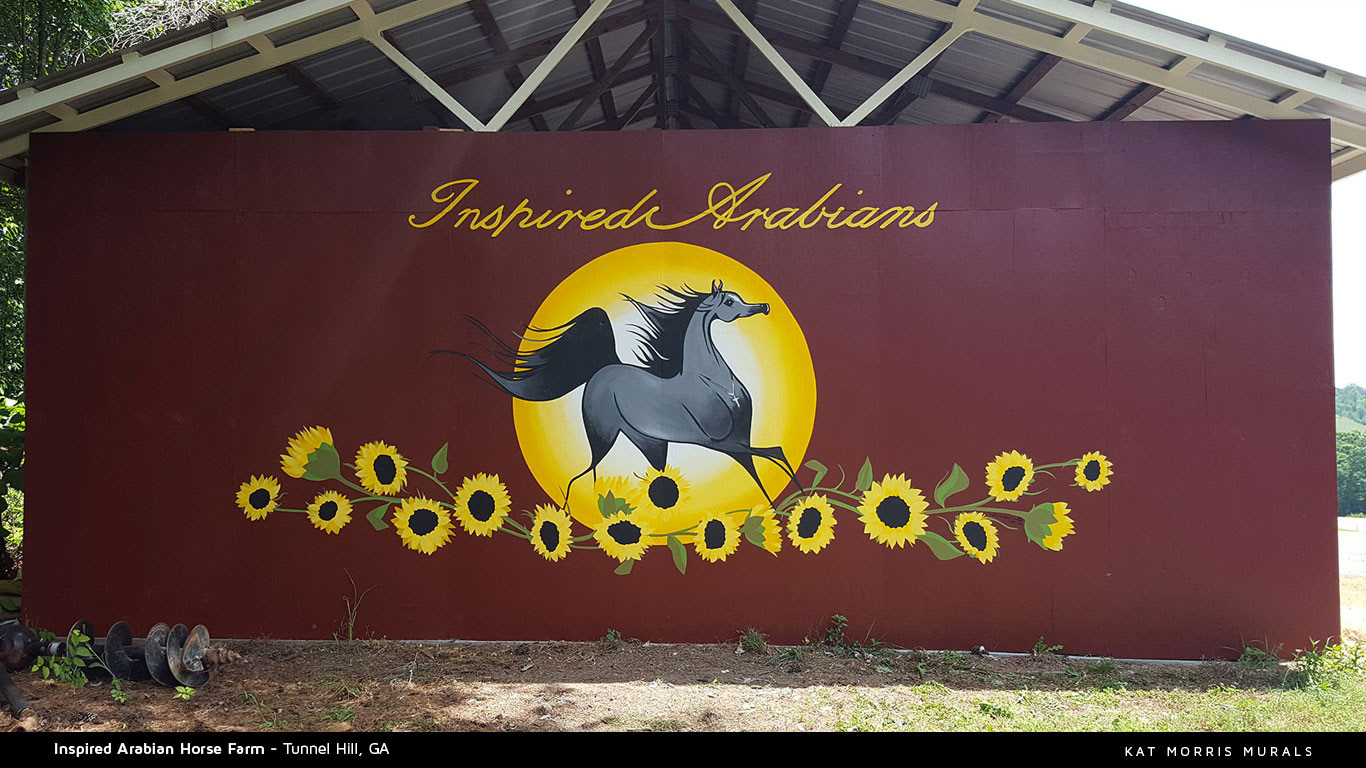 This beautiful horse mural was designed from the original black and white logo. When I learned the owner like sunflowers, I added them to the design. It was necessary to add the sunflower-colored circle behind the horse in order to provide contrast from the barn red to create this stunning logo mural.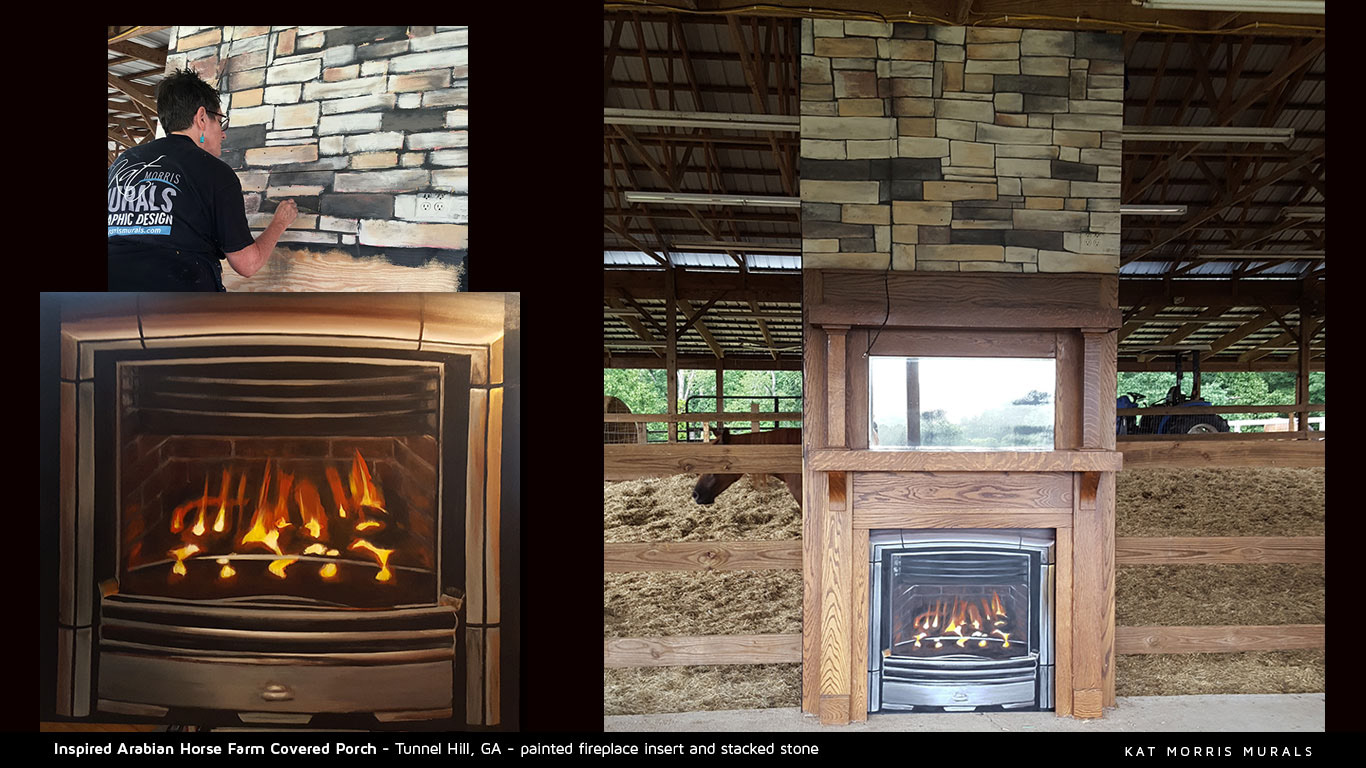 The oak mantel was purchased for the covered patio of the Inspired Arabians facility. I was asked to paint the stacked stone mural and to come up with something for the fire area. After showing the owners several options, they chose to have me paint this fireplace insert mural panel board to complete the look. I used several colors of metallic paint to give it reflective value.