Mind Blink - Book Cover Design and Formatting
This was a great project. I love the challenge of taking a concept and putting it into visuals that make that concept understandable.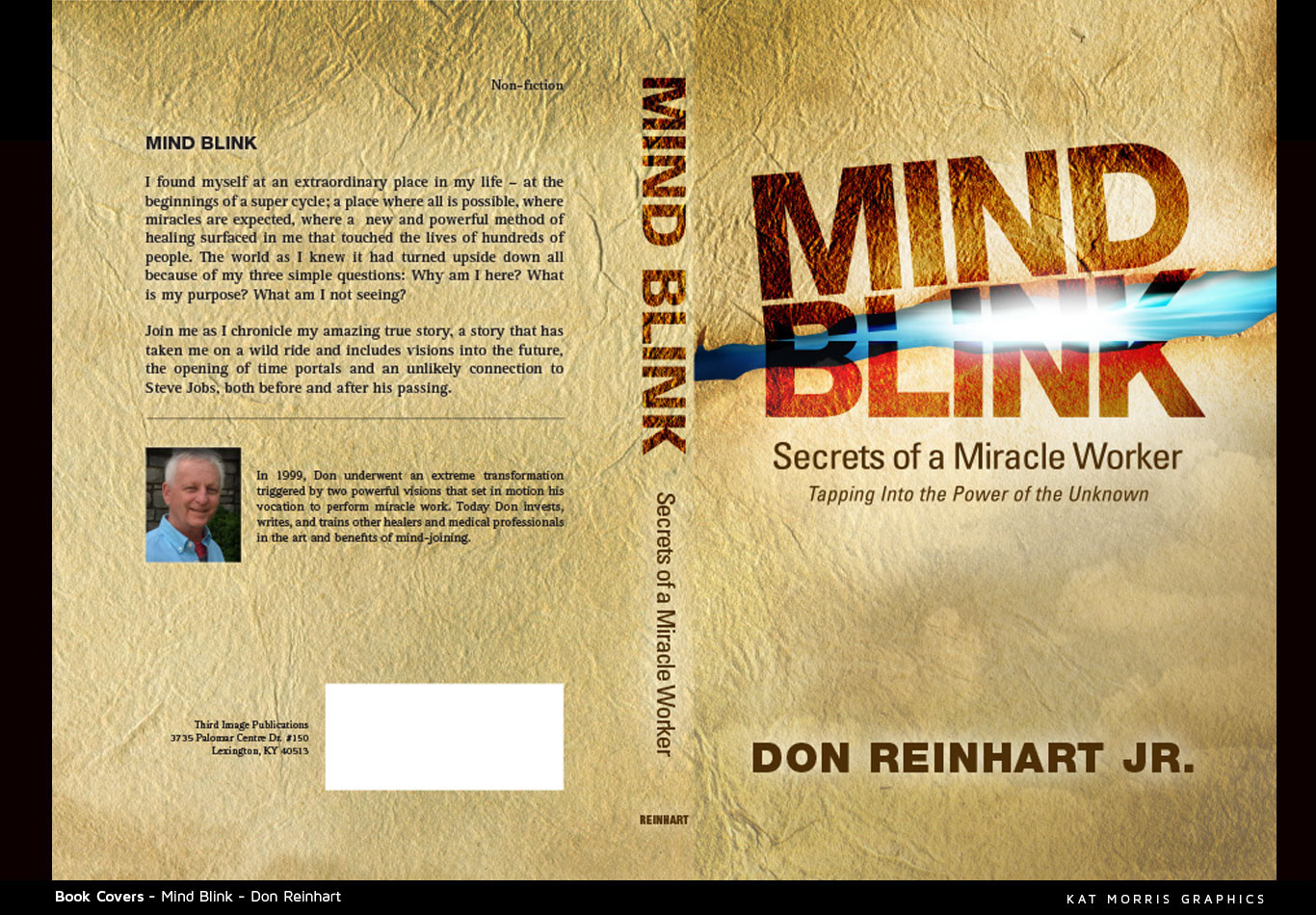 Book Cover Design: In the conversation I always have with a client to discover what they really want and need in their visuals, the author simply told me what he kind of saw in his brain - a split in some paper and the title. But the content of the book gave me more. The book is about tapping into the heavenly powers for the purpose of healing. Informal surveys always got the same concept when looking at this design - heaven.