Event posters
Events and festivals all take on their own vibe. Each of these posters tries to reflect that in the color palettes, fonts, etc. Logos were created for each music event, and then applied to various collateral like these posters.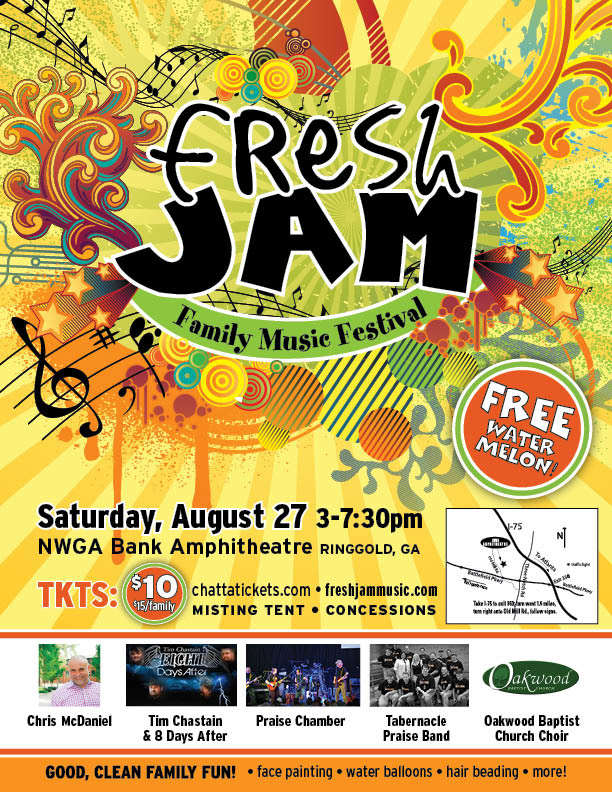 Music Festival Poster and Logo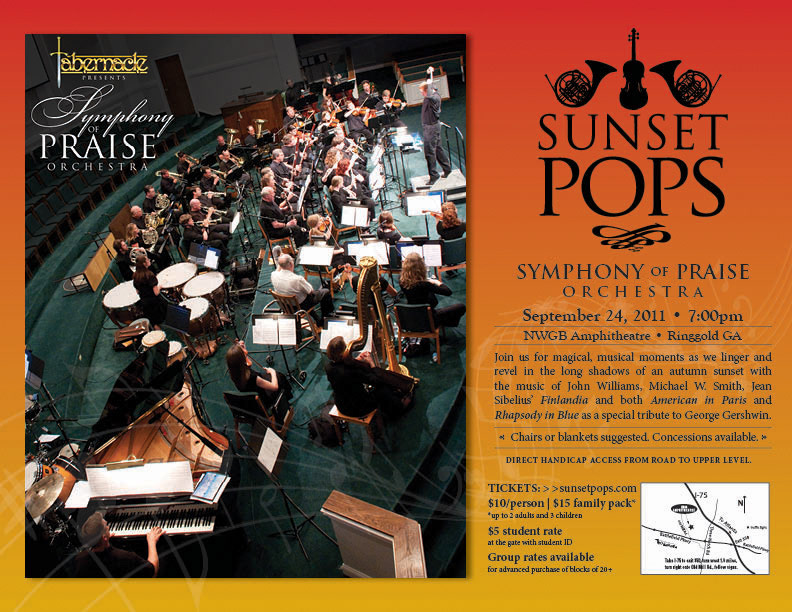 Orchestra Event Poster and Logo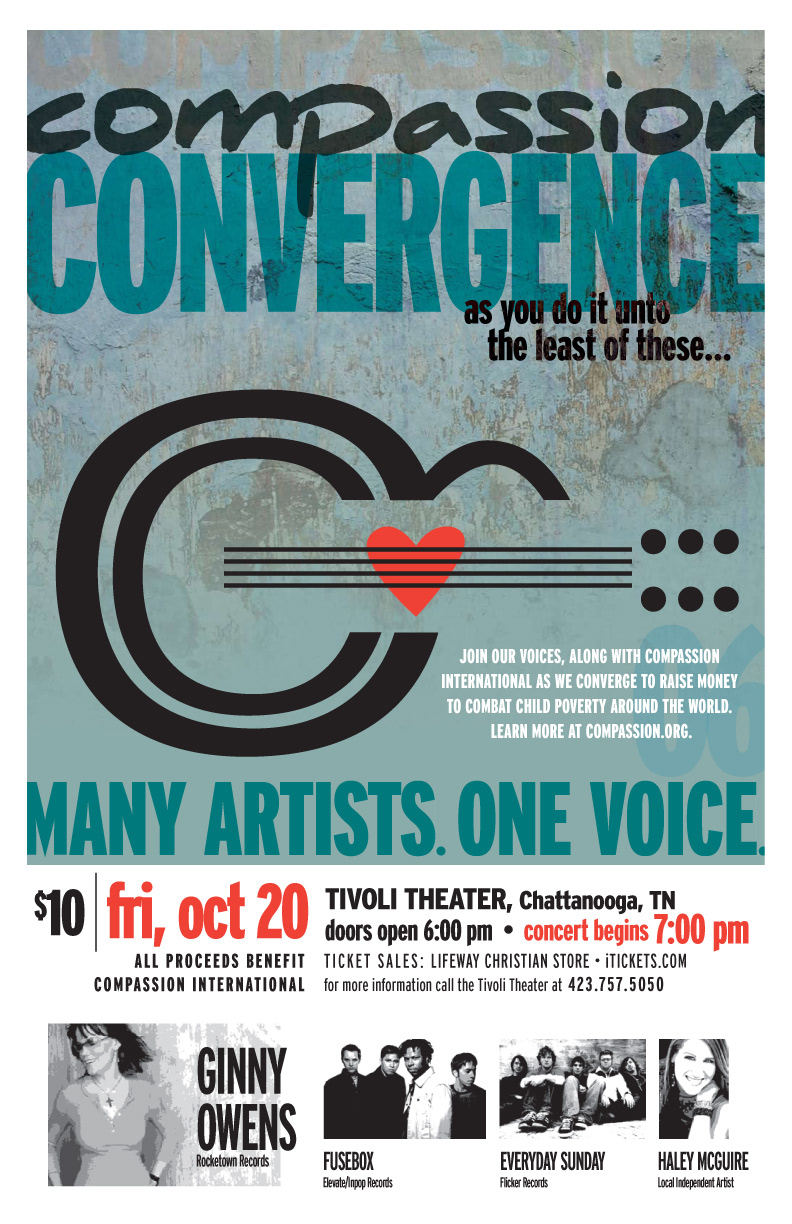 Music Event Poster and Logo: Compassion Convergence was the brainchild of a high school student for her senior project. It was to be a musical event meant to raise money and awareness about the Compassion International Ministry with the hopes of attendees sponsoring children. This is part of a campaign for the event. See Branding and Campaigns for more.
Bank Event - Grand Opening Event poster and email invitation