On Golden Pond Set and Design
The On Golden Pond set won the Star Award for 2014. It was stationery for the entire performance. Every detail was important in filling the stage and providing the environment appropriate for the play. Painted elements were the stone fireplace, picture window and loon painting.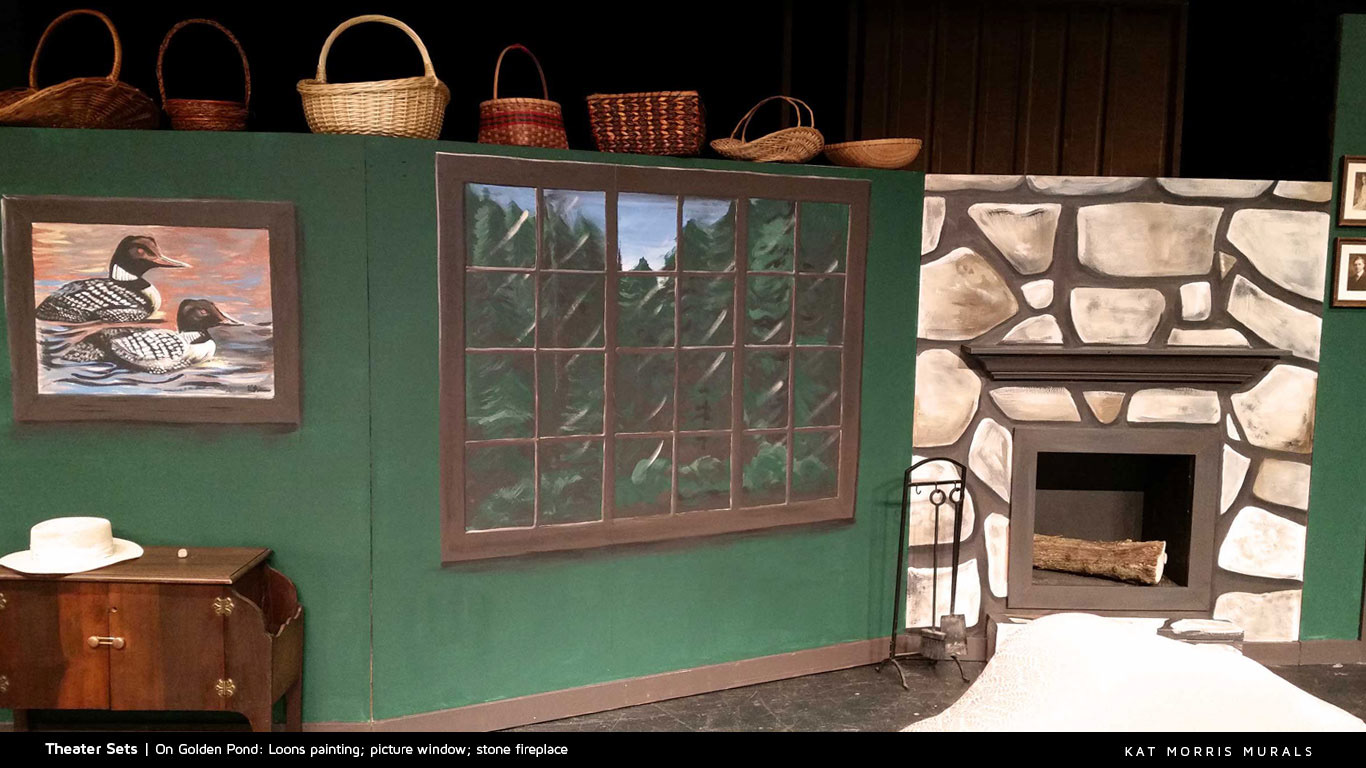 On Golden Pond cabin interior: KMMGD was allowed the opportunity to design and dress the entire set for On Golden Pond in 2014. The director simply asked for a stone fireplace. I thought it also needed a picture window and a loon painting for the cabin. Many of the accessories that dressed up the set, like the baskets, pictures, some of the furniture and homemade quilt were my design.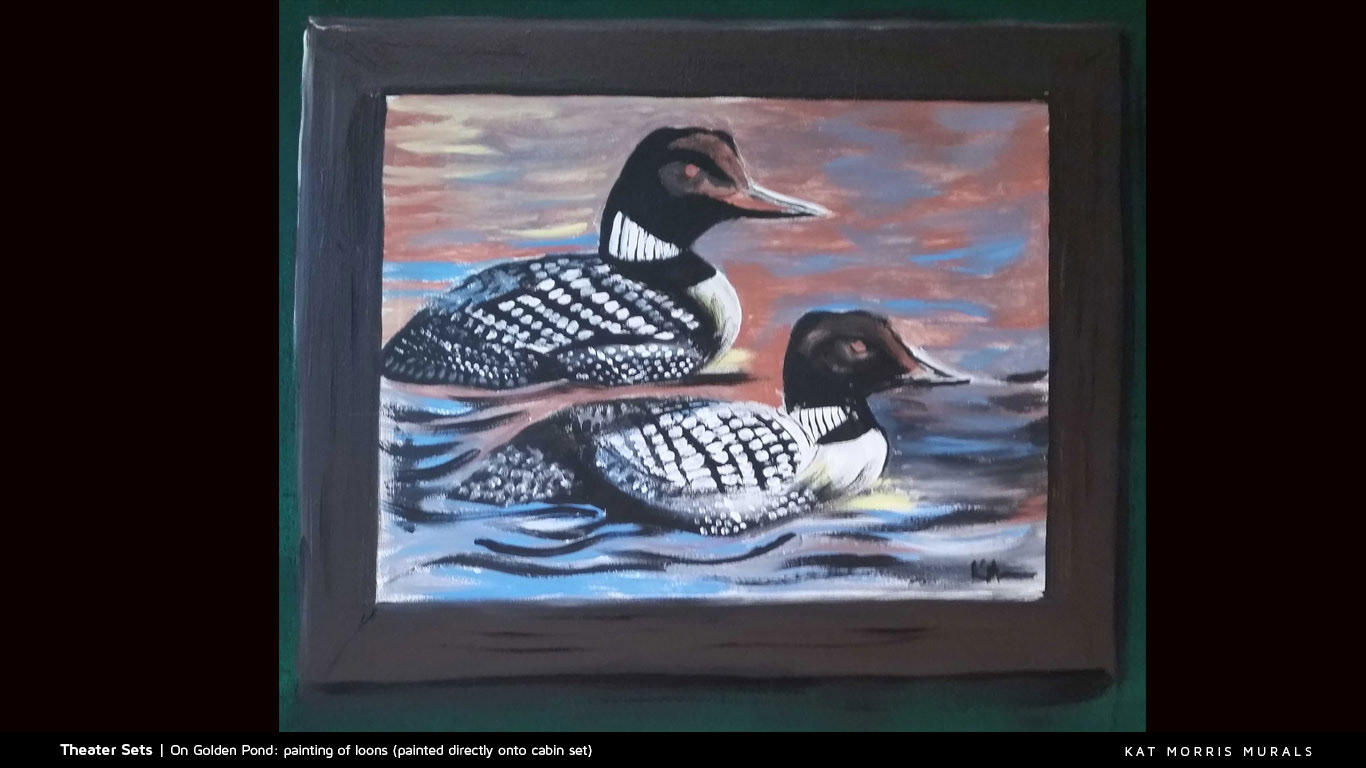 On Golden Pond cabin: Closeup of the loon painting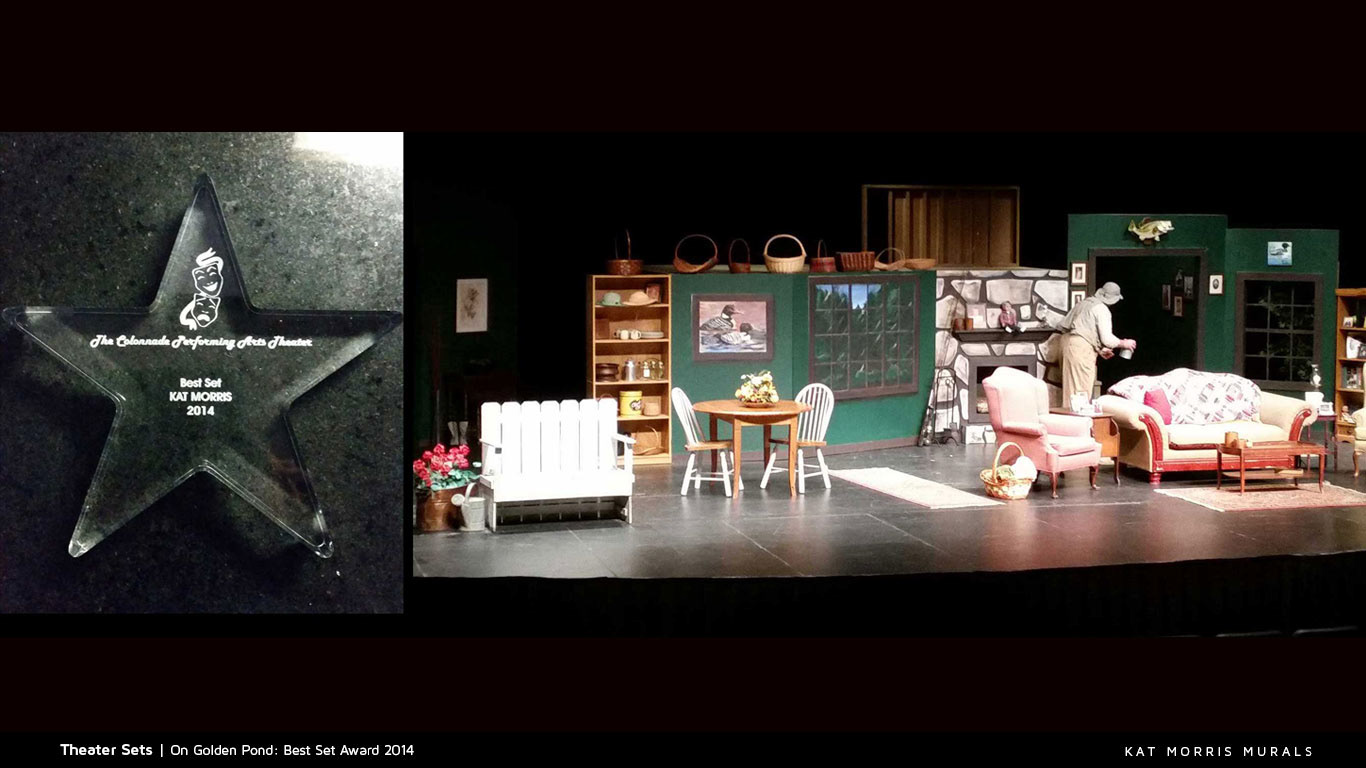 On Golden Pond Set: This set won the Best Set Star Award for 2014 from the Colonnade in Ringgold, GA.