Park Creek Elementary Entrance Lobby Mural - Dalton, GA
The entrance to Park Creek Elementary School in Dalton GA opens up almost immediately into a huge lobby approx 26'w x 26'd. The request, in 2004, was to paint the walls on all 4 sides. In order to tie the spaces together in this wraparound mural, I suggested that I also paint the next tiered wall up too. In that space I went from night to day and included several constellations, the moon, varied kinds of cloud formations, a rainbow, the sun, American eagle, and birds. With 2 main walls, and 4 smaller end walls, I was able to incorporate lots of fun things for kids and staff to find. The jungle scene was the only request for the entrance mural, using cheetahs. The rest was left to my imagination! A lot of the inspiration for the walls came from children's books.
Entrance Mural - Jungle Mural 21'w x 7'h. The entrance mural is a wraparound design with one scene flowing into the next. The sky ties all the spaces together.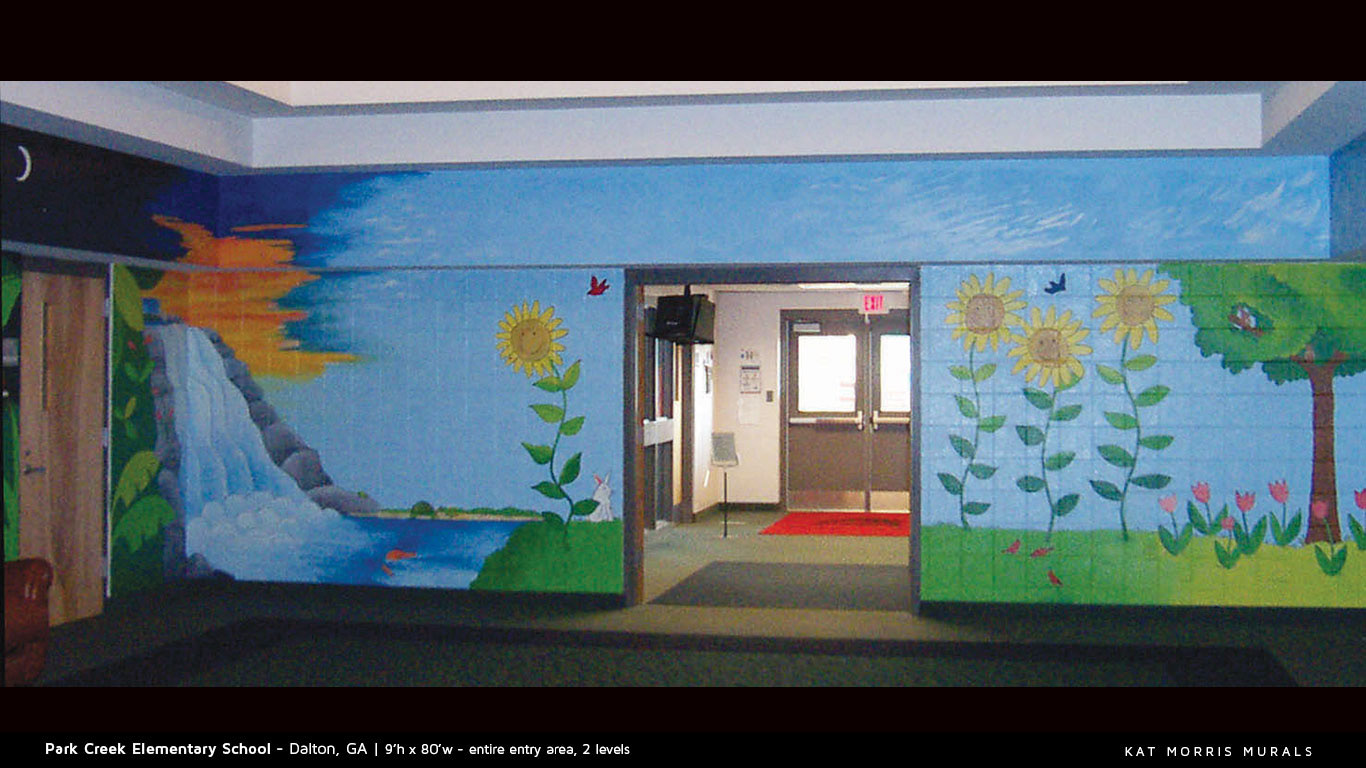 Entrance Mural - waterfall mural and sunflower mural. From this view, the actual front door is visible. Visitors pass the office on the left (on their right as they come in) and then enter this huge room, which has doors to the classrooms, cafeteria, and administrative offices. In this part of the entrance mural is the waterfall and happy sunflowers, along with other birds, flowers, a rabbit, a turtle and fish.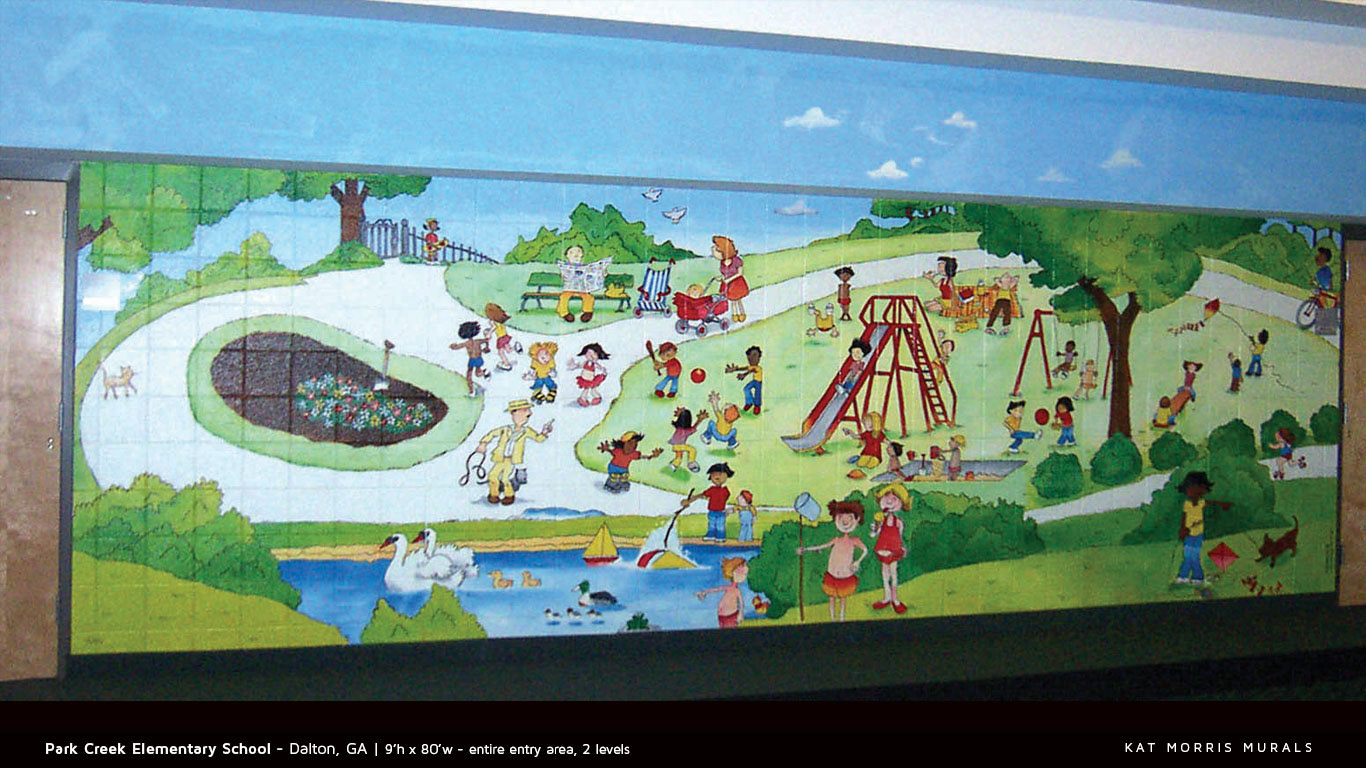 Entrance Murals - playground mural approx 20'w x 7'h. More cloud types are visible in this part of the sky mural. But the attention is on the playground mural and the kids - all of different races, engaged in various activities.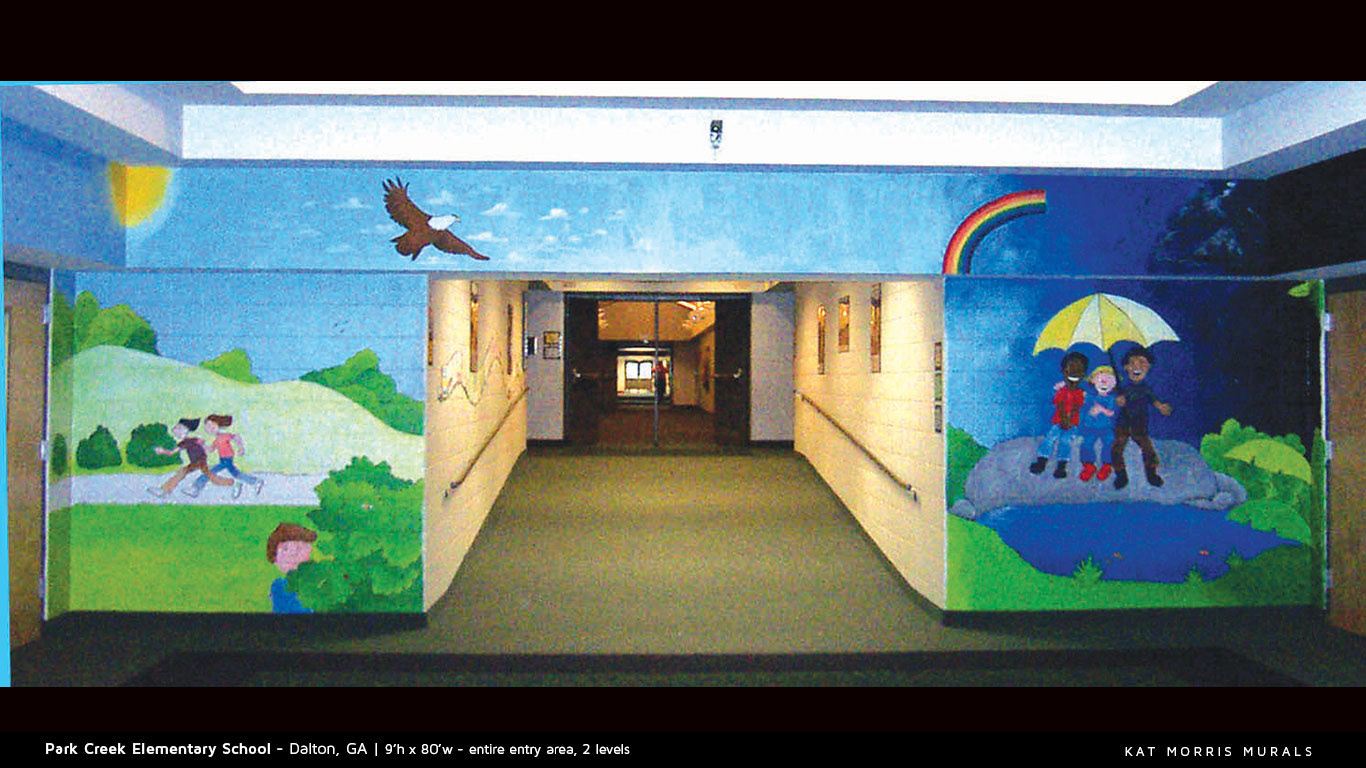 Entrance Murals: This end of the entrance mural is visible from the front door.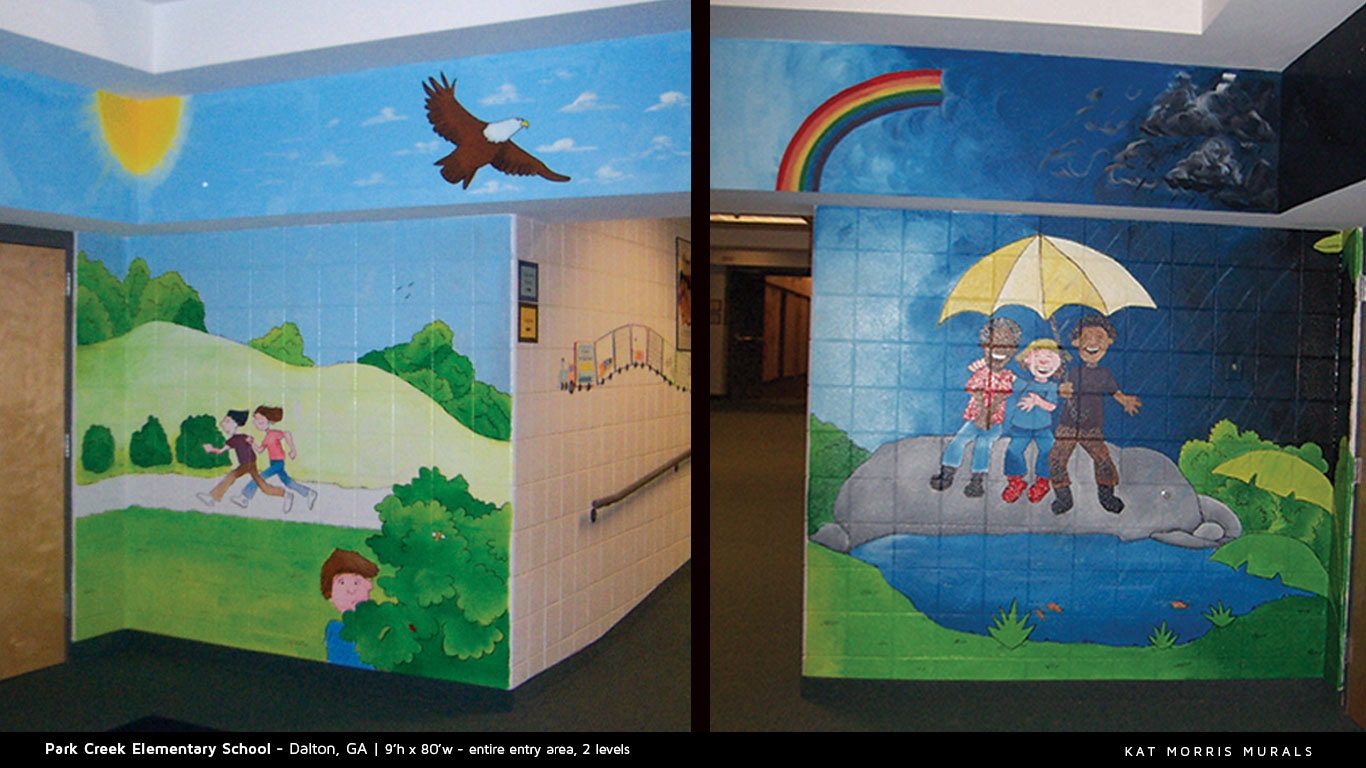 Entrance Murals: Closeups of the 2 shorter kids murals, each approx 8'w x 7'h.