Custom School Murals - Ringgold Elementary School, GA
.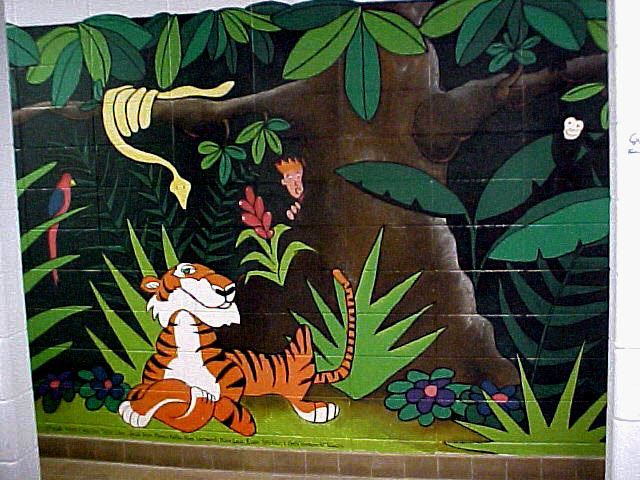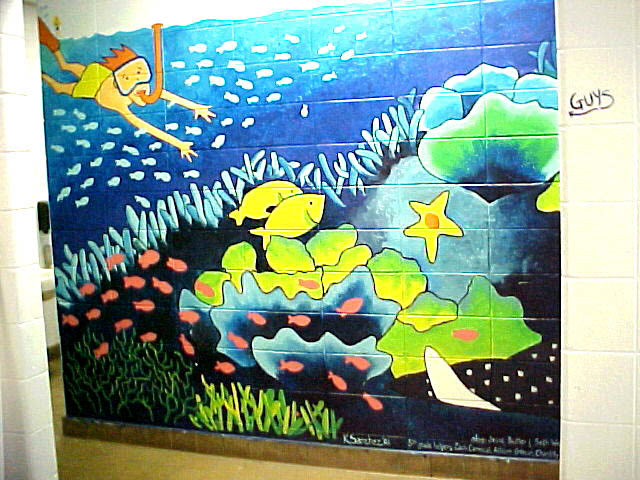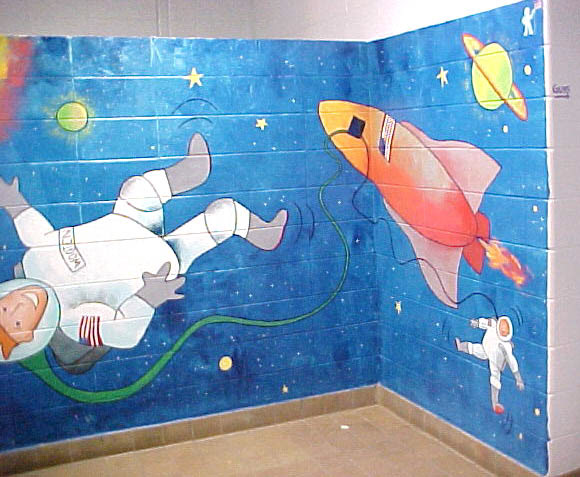 Environment Murals for Restroom Dividing Walls
The front door tiger was the first project I did for Ringgold Elementary School, starting in 2001. In working with the principal on that one, I suggested doing 3 environments for the restroom areas. She loved it! Each one contains a characature of my youngest son, then 11. He and the other top 5th graders got to participate in the painting. Their names are listed on the bottom of the mural. In all, there were 11 murals done for that principal. All but the 3 enviroment murals have been painted over for new ideas (and for a new principal).