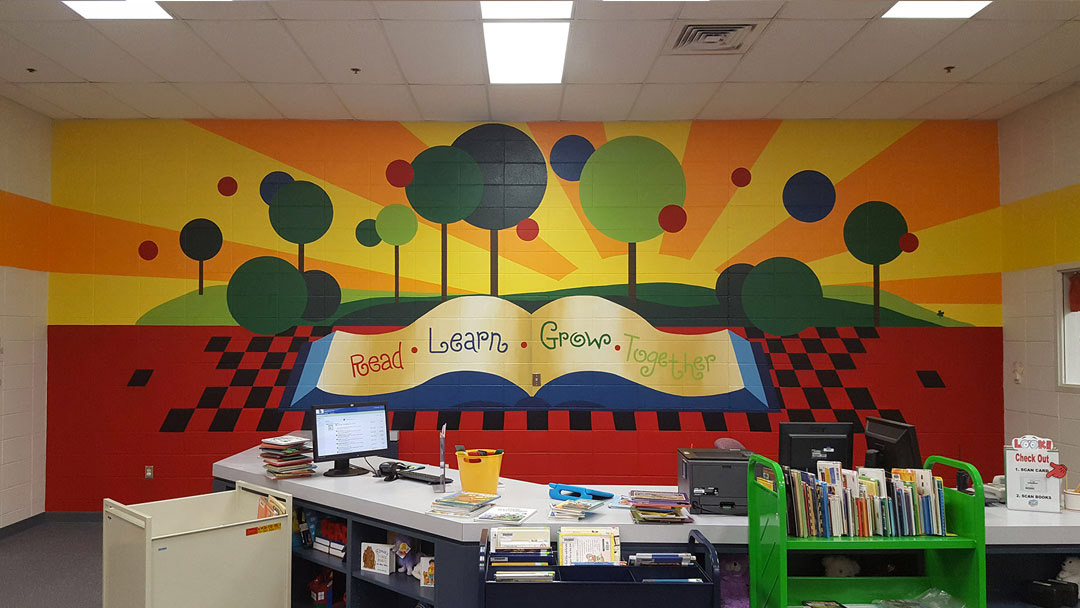 The goal of this media center mural was to add color and excitement to a pretty bland room. Mission accomplished with this book mural in bright, happy colors, with "circle trees" where messaging could be added at any time, if desired. 
For 3D fun, I suggested that the media center mural could be augmented with birds, like cardinals, (easily found as Christmas decorations) from the ceiling. Different shapes of leaves could be added to the circle trees for more fun.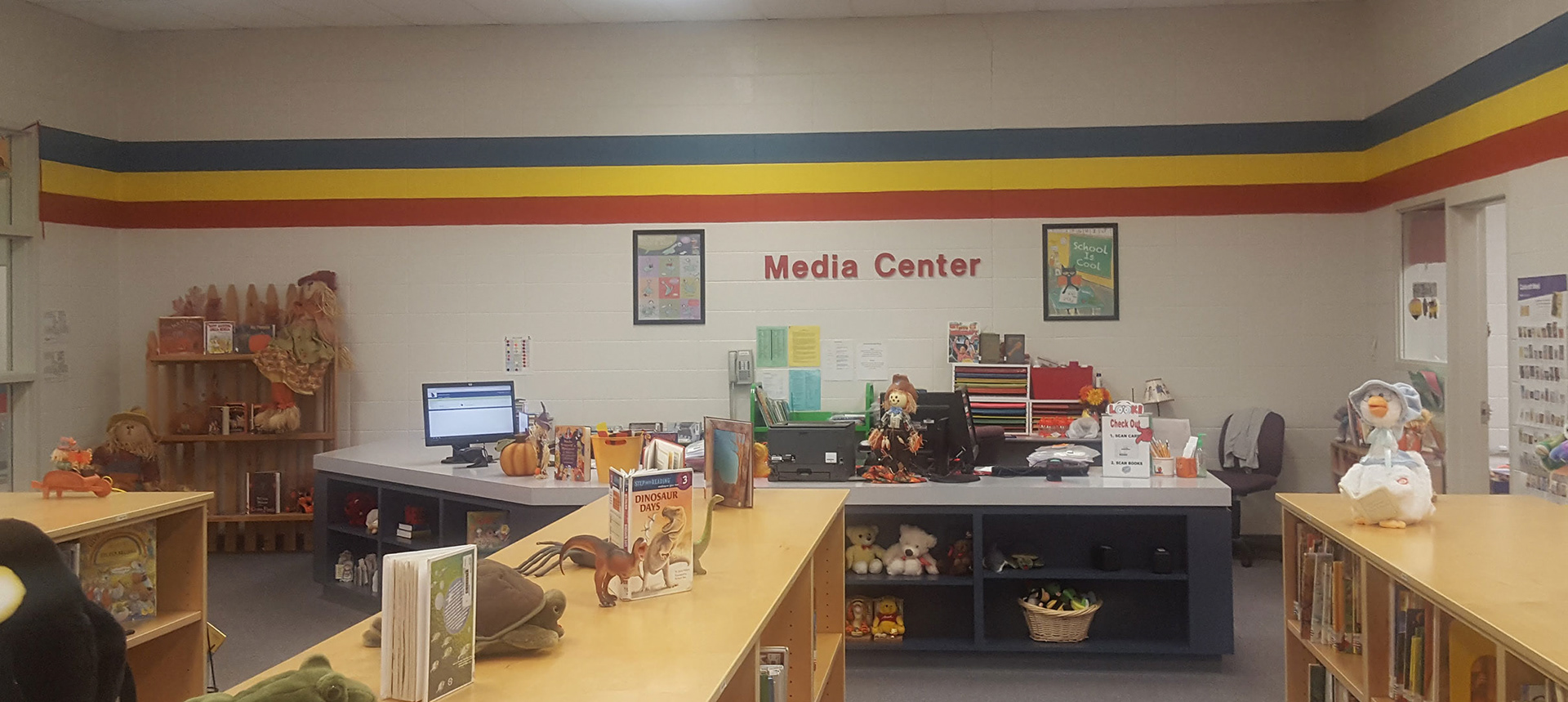 You can see a dramatic difference from the before and after pictures of this media center mural. A good book does wonders for a mural transformation too!